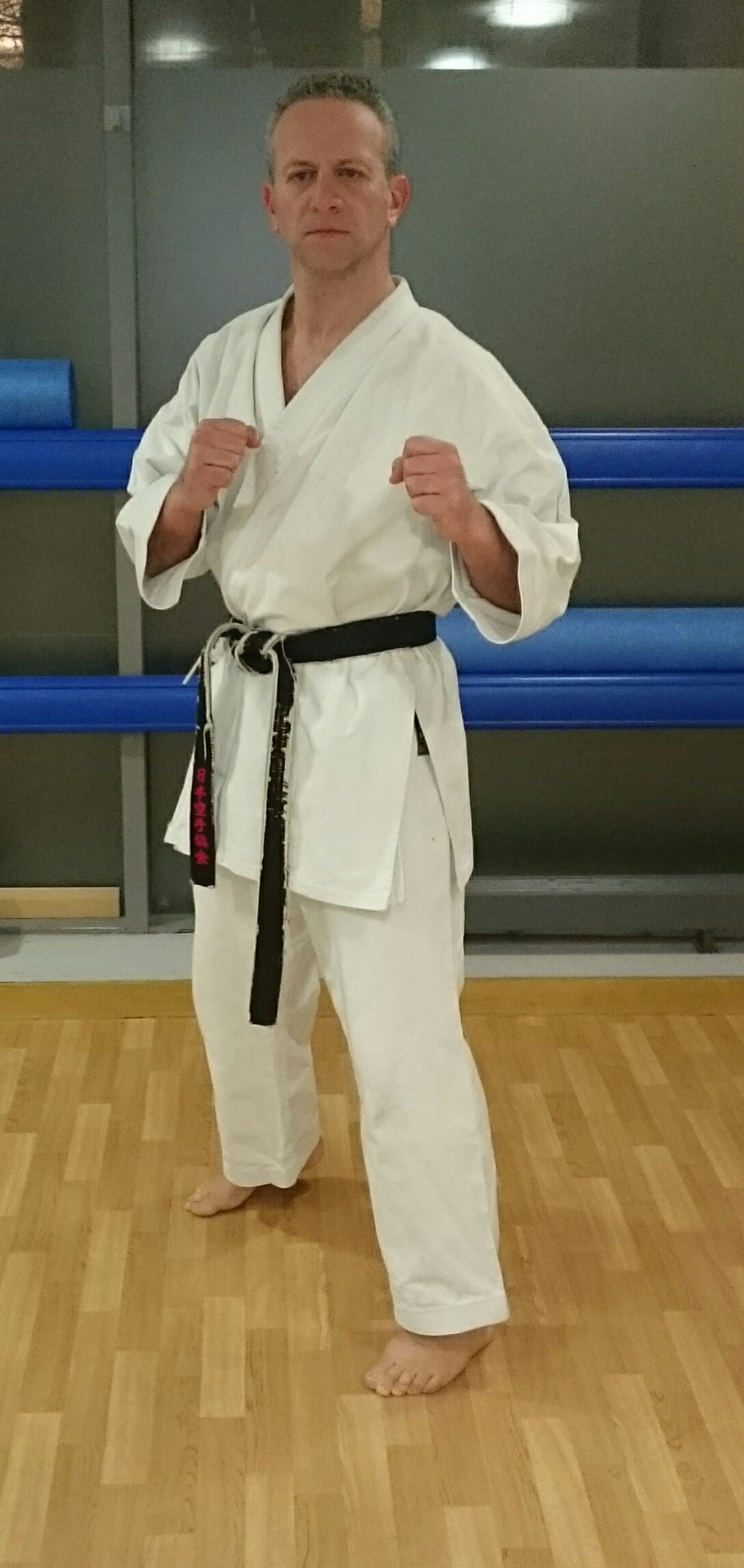 Frank Rejwan 3rd Dan (Sandan) first discovered martial arts in 1989 whilst studying in Southampton, where he began his training in Shotokan Karate under the Shotokan Of England Karate Union.

Frank returned to London three years later and continued his regular weekly training at various dojos, including the famous Marshall Street, Budokwai and Cannon Street dojos, as well as a number of European dojos and even Vietnam.

Frank has trained with numerous well known instructors over the years including Sensei's Enoeda, Ohta, Hazard and Dewey, and also competed in various karate competitions around the UK.

Frank continued his "traditional" training in London and achieved his Shodan (1st Dan) in 1995, awarded by Senseis Enoeda and Andy Sherry under the KUGB and JKA associations.

Frank's journey continued (or rather re-started) from there, when he was no longer distracted by the colour of a belt, complementing his training with other fighting systems including Jiu Jitsu, MMA, Krav Maga and boxing.

In 2000 Frank discovered Rui Marques' unique dojo and fighting style, attracted by the reality-based and 'applied' approach to Karate foundations, taking the most effective elements from multiple fighting styles and turning them into practical and extremely effective no-nonsense self-defence techniques.

Frank has since benefited from Rui's martial arts and real-life experience and journey, that has resulted in the creation of the F.E.D.S system and the Applied Karate-Do affiliated to the British Combat Association.

Frank has been privileged to train with Sensei Rui, week in week out, for over 20 years, and is the most senior European student of the AKD and the F.E.D.S fighting system.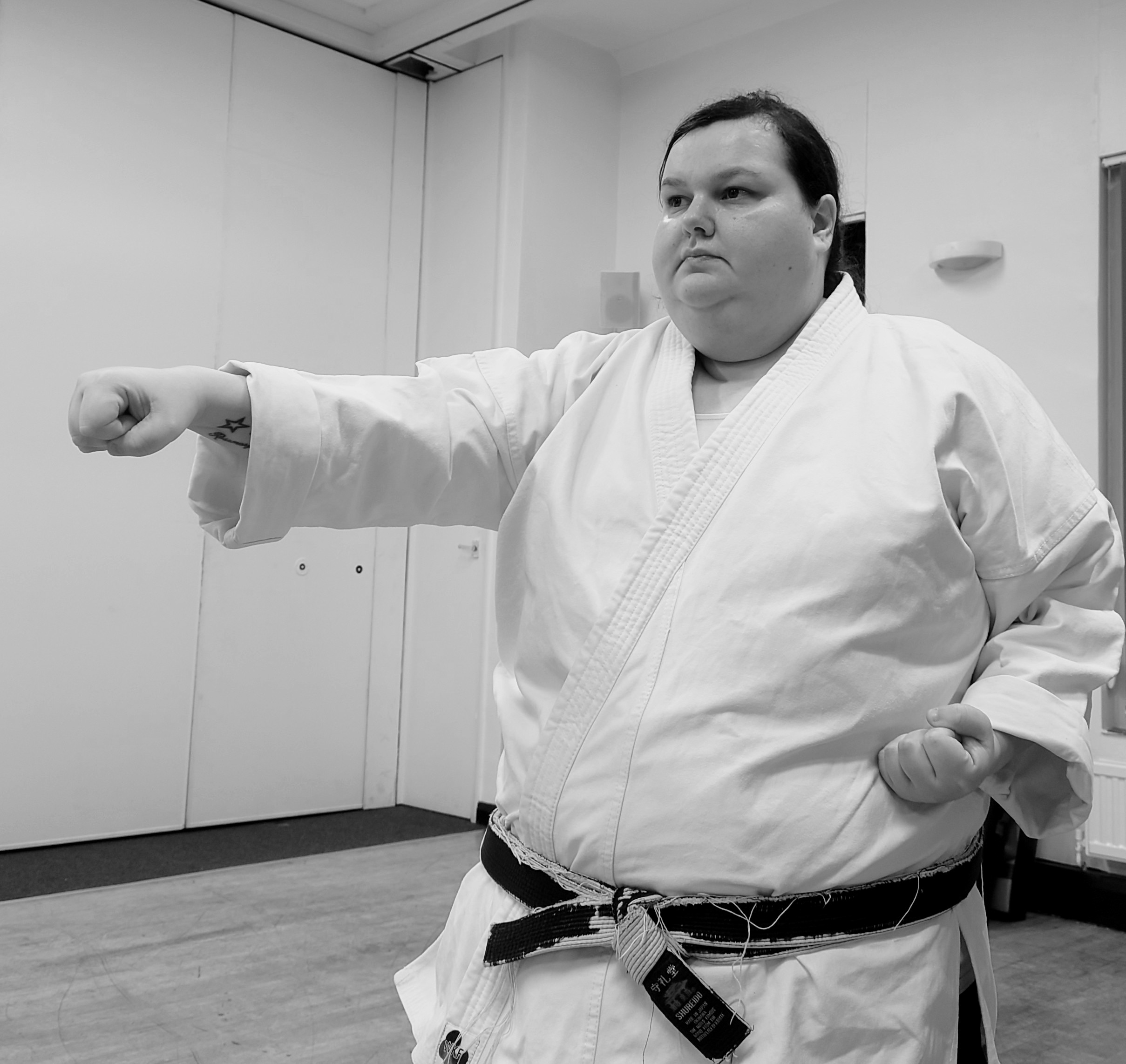 Melissa Marques 3rd Dan (Sandan) commenced her Martial Arts Journey in 1993 at the age of 8 where she began studying Judo. Two years later, Melissa, encouraged by her brother Rui Sensei, began training in Shotokan Karate which has been her parent system ever since.
Melissa joined the Fudokan Karate Do Renmei headed by Prof llija Jorga, based on the doctrine of karate defined by Master Hidetaka Nishiyama.
Melissa remained with the Fudokan for seven years during which time she took part in numerous competitions, including the Fudokan World Championships, where she came second place in the world female junior kata division.
In 2000, Melissa began training with Rui Marques Sensei under the Shotokan Karate-Do England. Melissa continued training with Rui Sensei, subsequently training under several associations before joining the British Combat Association and the AKD.
Melissa has been privileged to train with many well known Karate instructors including Sensei Morio Higaonna and Mick Dewey to name a few.
Melissa currently assists Rui Sensei primarily with the female personal protection and children's Karate classes where she is highly respected and liked, for her approachable and supportive teaching style.