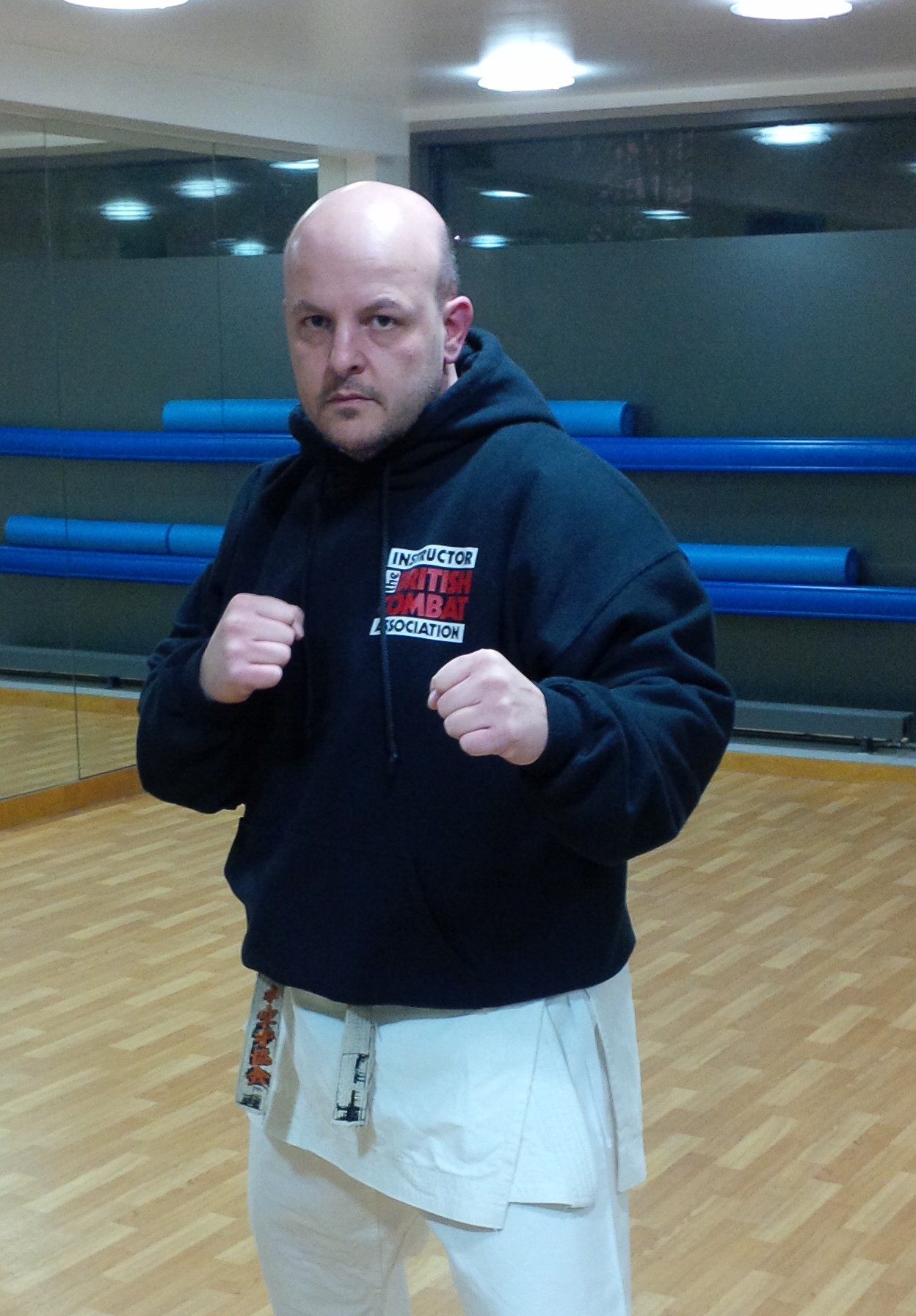 Rui Marques 6th Dan (Rokudan) began studying Martial Arts 40 years ago at the age of nine. The first system he studied was TaeKwon-Do. In 1988 he discovered Shotokan Karate which has been his parent style ever since.
In 1992 Rui was awarded his Shodan (1st Dan). He now became involved in Kick-Boxing and was privileged to train with a number of British and European champions. Rui also became the squad coach and team captain to his association of that time.
In 1993, Rui moved to Southampton where he opened a Karate and Kick-Boxing club. This Club, The Southampton Shotokan Dojo (SSD) was well established by 1995, and Rui continued to teach both in London and Southampton.
In 1997 Rui returned to London on a full time basis and he joined the Shotokan Of England Karate Union. With this new backing he opened SEKU London and remained with SEKU until 2002.
During 2002, Rui joined as a founding member of the Shotokan Karate-Do England and he became their London representative.
In 2004 Rui formed the Applied Karate-Do after becoming disillusioned with many of the so-called 'Traditional' Martial Arts associations. Rui affiliated the AKD to the British Combat Association headed by Peter Consterdine (10th Dan) and Geoff Thompson (8th Dan), impressed by their non political, practical and realistic approach to the Martial Arts.
Rui has been honored to train with some of the most respected Karate instructors in the world including former members of the England Karate Squad, and he has appeared in the national press and various magazines.
Rui has also trained in several other Martial Arts including: Muay Thai, Goju-Ryu, Ju-Jitsu, Kempo, Kung Fu, Kobudo and Aikido. Today, his teaching is based solely on the practical aspects of the Martial Arts.
Rui has been involved in security and law enforcement for many years. He ran his own security company, was a head doorman for several years across London, has been involved in close protection to a number of A-List celebrities and dignitaries, and he has taught Personal Protection to nursing, security and law enforcement personnel.

Rui's unique and charismatic style of teaching and his extensive knowledge of reality based training from direct first hand experience, has been shared with hundreds of students across the UK and abroad.

Aside from heading the AKD as it's chief instructor, Rui holds seminars and classes for numerous other associations and groups who often describe his concepts and the F.E.D.S. system as the "missing link" in all their years of training.

Rui has been the Technical Advisor for the Irish Self Defence Association (ISDA) for many years, and in 2015 was honoured to have been asked to become the Technical Director to his close friend Simon Budden's "Combat Martial Arts" UK, incorporating "Combat Grappling" and the "Martial Arts Combat System".